Configure Emulator
This section is written for users using with Project 21/W. If you're using Neko Project 2 some of this information will apply, but not all of it. None of this is required, but I do at least recommend following this guide's tips for adjusting the CPU and Sound Sampling Rate immediately below. Other than that you can pick and choose which of these options are best for you, or apply these if you run into specific issues.
Increase CPU & Sound Sampling Rate
Follow this path in your emulator toolbar: Emulate => Configure
Increase your CPU multiplier to 42. Under the CPU section you should see a dropdown for CPU multiplier with the number '20' preselected. Feel free to increase it to 42. If you're experiencing slowdown later you can turn it down to 32, but you'll probably be fine.
Under the Sound section increase the Sampling Rate from 44100Hz to 88200Hz. There are rare situations where you might want a lower Sampling Rate, but generally speaking the higher the better.
Following my instructions your settings should look like this: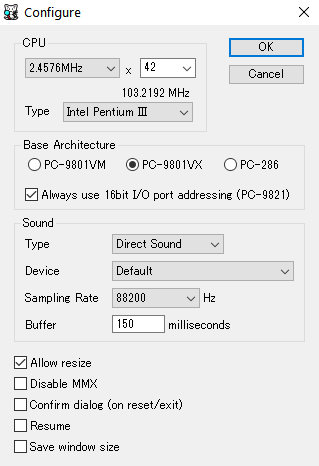 Get Rid of Scanlines
Due to limited processing power at the time of release some games are rendered in a low vertical resolution. The hardware then makes the game fit the standard screen resolution by skipping every-other line while rendering. This can result in unappealing scanlines that darken the image. The "scanline" issue is common especially with action oriented games.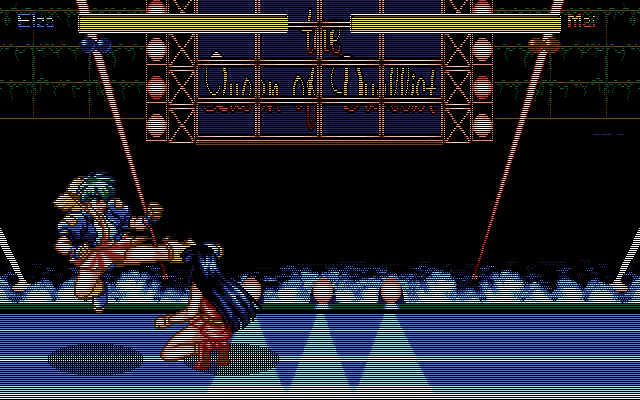 Lucky we live in the future, and power isn't generally a problem when running 16-bit games. Neko Project has an amazing built-in setting that fills in these "skiplines" for games that use them.
Follow this path in your emulator toolbar: Screen => Screen Option
Select 'Use skipline revisions' and slide the scale all the way to 255 under the Video tab.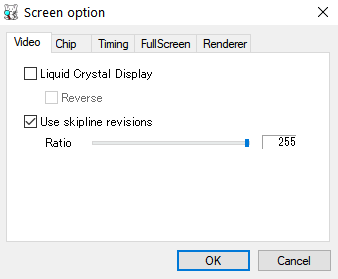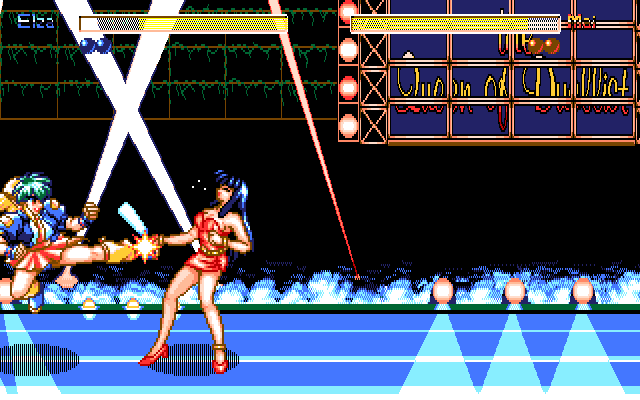 Problem solved.
Enabling Savestates
A common feature with emulators is the ability to savestate. While on first glance this option is seemingly absent from Neko Project 21/W, it's actually just hidden away. This is to avoid users accidentally corrupting their game's files when savestating. Personally I've never had an issue with it, and since the PC-98 library is nicely archived in the Neo Kobe Collection there's really little risk to it.
Open 'np21w.ini' found in this same directory as your emulator exe file. If you don't see it, you may need to boot and close you're emulator at least once to generate it.
Add the 'STATSAVE=true' in a new line under the '[NekoProject21]' section and save.
Next time you open your emulator you should notice a 'Stat' tab that allows you to save up to 10 states.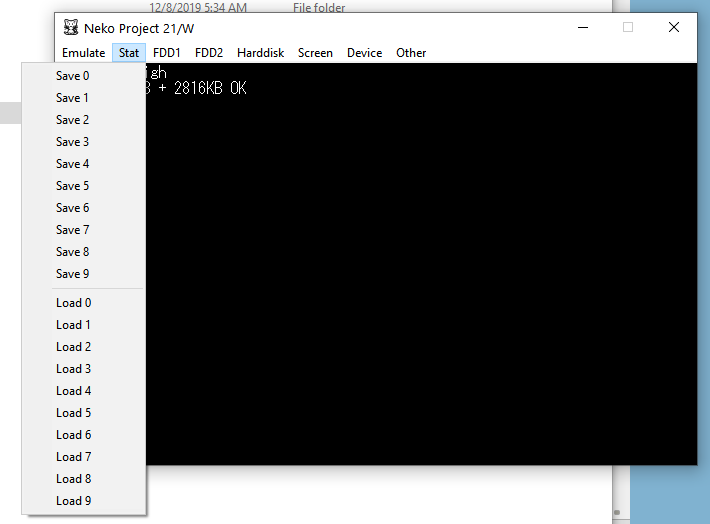 Adjust GDC Clock
Some games require your GDC Clock to be set to 2.5MHz instead of the default 5MHz. If a game requires this setting it'll sometimes glitch by duplicating the screen into segments or even refuse to boot.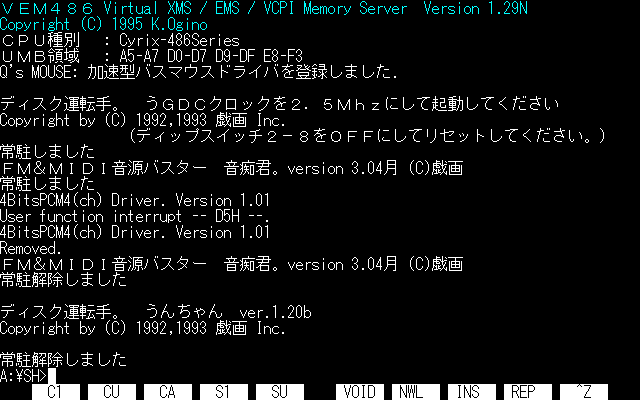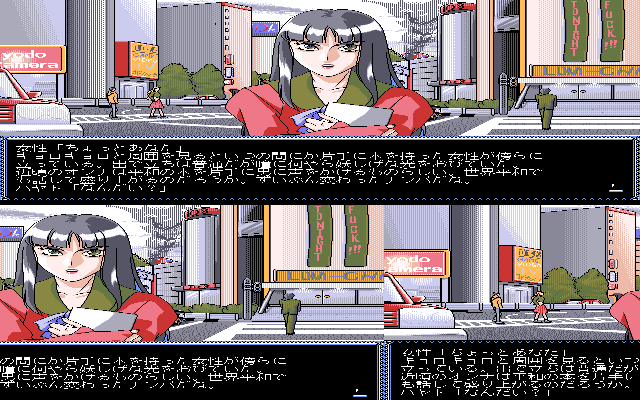 Luckily it's an easy fix.
Hold the 'End' key on your keyboard and reset your emulator while keeping the key held. Your emulator will now boot to machine options.
Select 'ディップスイッチ2' using the arrow keys (as seen in the screenshot above) and hit enter.
Highlight your GDC setting and use the right arrow key to switch it from its default 5MHz to 2.5MHz.
Exit machine options and restart your emulator by hitting the bottom two options on both of the machine option screens.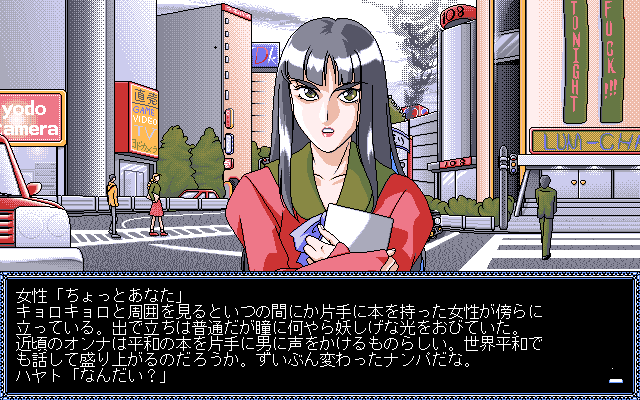 Everything should work now as intended.If you think you messed up the settings in your machine options a simple fix is to go back to machine options and hit the 'home' key on your keyboard. This will restore everything to their default values.